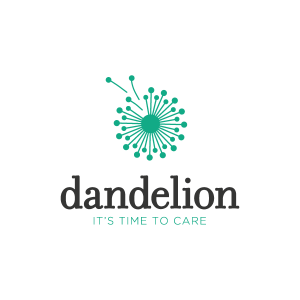 Dandelion's interdisciplinary team takes great care of the elderly in the province of Alicante. Our services can be classified in the following areas: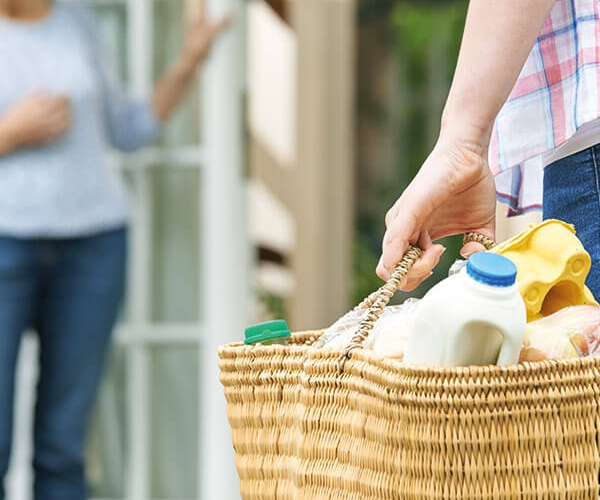 PROFESSIONAL CARE
SERVICES
At Dandelion we have an interdisciplinary home intervention team which allows us to ensure integral and high-quality care for every person. All our programmes are personalised, with a clearly preventive and rehabilitating nature.
One of the fundamental pillars of our company is the CAREGIVER, an expert professional that provides daily assistance, comfort and support to the elderly in order to make their lives easier. We are convinced that there is an ideal caregiver for each family that suits the necessities and sensitiveness of each and every elderly person.
Dandelion's doctors, who are specialised in GERIATRICS, manage the entire selection process of our caregivers, from the first interview to double checking work references. The professionals that become part of the team are sociosanitary technicians, nursing assistants and geriatric assistants.
PERSONAL CARE
(Daily or weekly)
· Bathing and showering assistance
· Hair washing and styling
· Oral hygiene
· Skin care, protection and hydration
· Shaving and waxing
· Assistance while getting dressed
· Washing, drying and ironing clothes daily
· Changing and washing bed linen and towels weekly
MOBILITY
· General mobility assistance both inside and outside the home
· Assistance with getting in or out of bed (on a daily basis or whenever required)
HEALTH
· Weekly or monthly medical check-ups performed by a geriatrician
· Administering and controlling prescription medication
· Accompaniment to medical appointments or physical therapy
· Companionship during stays at a hospital or private institution (day/night)
· 24-hour telepharmacy
FEEDING
· Buying and preparing meals
· Assistance during meals
· Promoting healthy eating. Customised menus put together by a nutritionist
· Professional chef on demand. Daily menus or family get-togethers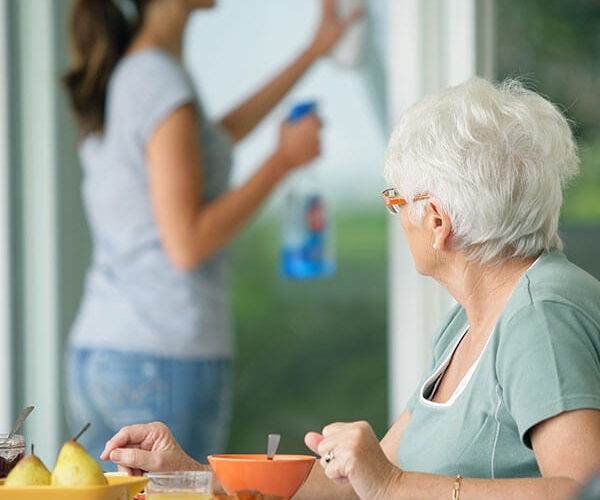 DOMESTIC SERVICE
AND MAINTENANCE
Just like personal hygiene, housekeeping and cleaning are essential to preserve the physical and emotional health of the elderly. These tasks should be handed over to experienced people. At Dandelion we hire those who fit the profile required by each home and elderly person.
Cleaning on demand, spring cleaning, deep cleaning, organising seasonal clothing, maintenance and small repairs at home, vehicle maintenance, pet care, etc. When their home is still at the centre of their life, Dandelion provides an intervention team that performs any and all tasks they are no longer able to carry out.
HOME CLEANING
Daily or weekly cleaning, spring cleaning or deep cleaning, inside or outside the home. The most frequent home tasks are mainly carried out in the following areas: bedrooms, kitchen, living room and bathrooms:
· Sweeping, vacuuming and mopping floors
· Cleaning windows, mirrors, furniture and surfaces
· Changing bed linen and tidying up rooms
· Laundry service: washing, drying, ironing and putting away clothes, bed linen and towels
· Washing dishes and kitchenware
· Cleaning appliances, toilets, worktops and taps
· Taking out the garbage
· Organising seasonal clothing
· Cambio de armarios de temporada
HOME MAINTENANCE
· Home repairs (electricity, plumbing, carpentry, locksmithing, etc.)
· Home painting
· Garden maintenance
· Swimming pool cleaning and maintenance
· Terrace refurbishment
VEHICLE MAINTENANCE
· Vehicle repairs at the auto repair centre
· ITV (inspección técnica de vehículos [technical inspection of vehicles]) inspections
· Vehicle cleaning and maintenance
· Taking care of paperwork in case of an accident
PETS
· Vet appointments
· Feeding pets at home
· Daily walks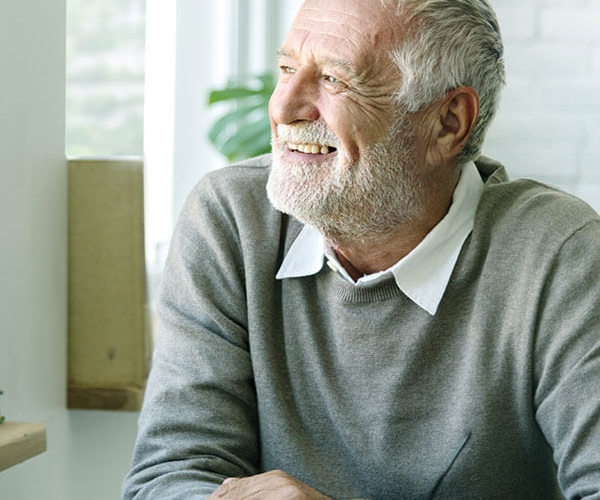 PREMIUM
LEISURE AND ENTERTAINMENT
Not even when our parents were children did they have as much spare time as they do now. Life continues after our work stage, and when work no longer takes up most of our time, leisure and social relations become one of the most important aspects of our life.
Ageing is a universal natural process but the decision on how to do so is private and intimate, directly linked to each person's physical, psychological and spiritual condition.
Our team accompanies each elderly person in their lifestyle, interests and wishes. In order to help them start every day with optimism and confront loneliness, we encourage them to enjoy their free time through different leisure activities.
SERVICES
· Accompanied outings for leisure and entertainment, such as cinema, theatre, concerts, museums, restaurants, etc.
· Chauffeur service and private vehicles for transportation
· Chefs on demand for private events
· Religious and spiritual services
· Anniversary and celebration planning
· Therapeutic walks
· Active reading and listening
· Personal shopping
· Arts and crafts workshop
· Home garden
· Pet therapy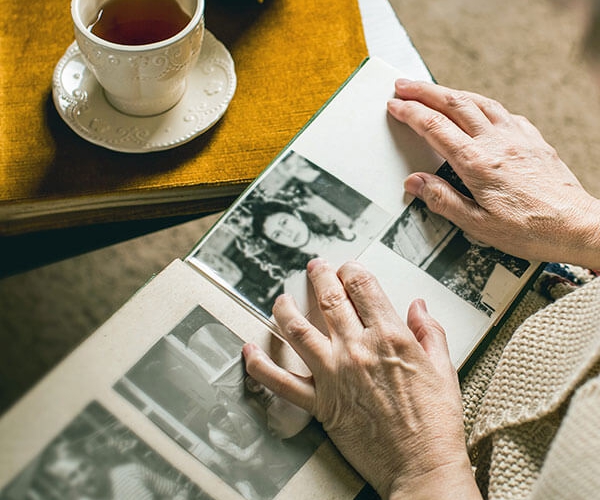 HOME ADAPTATIONS
AND MOBILITY IMPROVEMENT
Improving quality of life and personal safety in this stage of life requires adapting the home in different ways. Eliminating barriers and adapting all areas of the home to the particular conditions of each and every person living in it is crucial in ensuring active ageing.
Mobility limitations or each home's conditions will be decisive when suggesting improvements to adapt and improve access inside and outside the home. Our technicians assess each situation individually and they plan customised improvements with total confidentiality and respect.
HOME ADAPTATIONS
· Redistributing areas and walls
· Removing steps
· Non-slip flooring
· Repositioning or widening doorways and improving access for those with limited mobility
· Making electrical adjustments and increasing the number of sockets and switches
· Installing ramps and non-slip grab bars for support
· Replacing bathtub with a shower (with no step and non-slip)
· Adapting shower for wheelchair
· Removing or replacing sinks, bidets, mixer taps, etc.
· Adapting kitchens (taps, relocating shelves and appliances, etc.)
HOME AUTOMATION
· Electric blinds
· Voice-controlled lights
· Motion sensors
· Smoke detectors
· Automatic timers
· Alarms, intercoms and cordless phones
MOBILITY AIDS FOR
INSIDE AND OUTSIDE THE HOME
Personal care
· Bathtub or shower chairs
· Grab bars for support in the bathroom
· Elevated toilet seats and armrests
· Shampoo basins
General mobility
· Basic or wheeled walkers, canes, crutches, etc.
· Wheelchairs, motorised wheelchairs and accessories
· Electric lifts
Resting
· Electric adjustable beds and bed rails
· Mattresses, storage beds, pillows
· Patient helpers and IV poles
· Fastening and protection systems
Customised orthopaedic equipments